Will Fernando Torres sign for Celtic?
Following on from the announcement that Atletico Madrid striker Fernando Torres would leave the club at the end of the season, bookmakers have released the odds for which club could be his next destination. The Chinese Super League stands as current favourite but there's been one outside shout that a lot of punters have jumped on.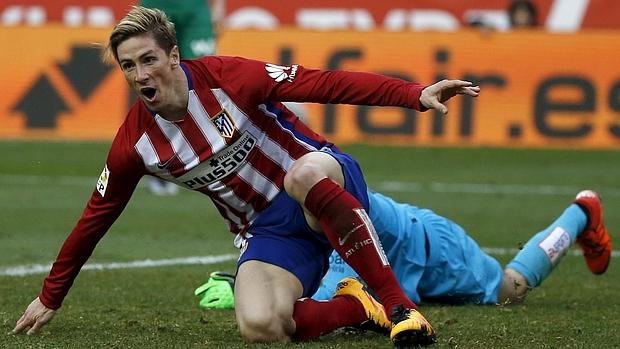 It's not all too surprising to see so much exposure on Fernando Torres after he was such a key player at Liverpool, made a splash with his controversial move to Chelsea, and has continued in the limelight through returning to boyhood team Atletico Madrid. Footy Accumulators is a betting tips website that's certainly worth checking out as they possess a wealth of experience in the world of sport and are always at the front of the queue when it comes to providing their own football tips, offers, previews and odds.
El Nino in Glasgow
Despite there being a practically endless list of more lucrative moves for the former Liverpool number 9, over half of people putting money to his next transfer are backing him to sign for Celtic. He's only scored seven goals in thirty-four appearances all season but the reinforcement from possessing a player of his quality wouldn't be something that the usual Scottish Premiership winners would be likely to turn down.
The image of Fernando Torres in the famous green and white stripes of Celtic is something that's hard to picture but the odds for him to make the move comes in at 25/1. It stands as the twelfth most favourable option out of a possible twenty in terms of odds, and it's something we can't help but want to happen, as It would be something nobody would have envisioned back when he was scoring on all cylinders several years back.
Where else could Torres end up?
Priced as the lowest in terms of odds, the Spaniard's option to sign for a Chinese Super League club is given odds of 9/4, with it becoming a recent trend due to the significant financial gain in that league, as opposed to any effort to lengthen his career that he might see through other options. Second favourite is to move to any Italian club, which is priced at 3/1, even after he already had an unsuccessful stint at AC Milan in 2014.
Many see his option to sign for any team in the MLS or for Newcastle United as the most favourable option after Celtic, with around 11% of voters betting on each option. The MLS would make sense with so many other players prolonging their career there and the bookies think so too, pricing it up at 4/1. Newcastle would make sense through his ties with manager Rafa Benitez and that option is currently given odds of 6/1.